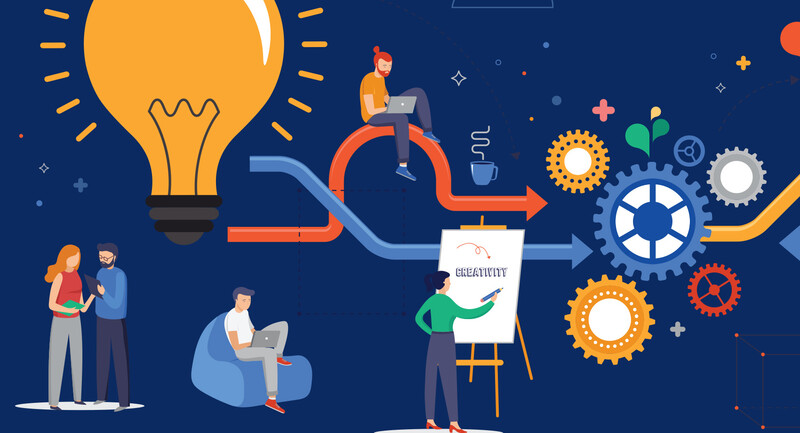 An essential component of any digital transformation plan involves utilizing advanced tools for data management, analysis, and interpretation.
The significance of this lies in the fact that having a comprehensive understanding of data can enable organizations to achieve greater levels of efficiency. However, achieving this objective necessitates dedicating more time to utilizing data for making informed business decisions, which is not always the norm.
Usually, most of a team's time and energy is spent on tasks related to collecting, refining, modifying, and analyzing data to determine its usefulness. This results in significant labor-intensive work that contributes little to no value.
A change in behavior is required to shift an organization's approach towards a more business-oriented use of data, with a greater emphasis on achieving desired outcomes and reaping benefits, rather than simply producing outputs. It is only when data is leveraged intelligently that it can have a transformative impact.
An instance of benefits realization within this organization pertains to the payment collection process for the electricity it generates. In the past, this process was often time-consuming and could take over a month to raise a payment claim with a company. However, leveraging a deeper understanding of data allows the organization to track power generation in real-time and automate the payment claim process. This has led to a significant increase in efficiency, eliminating the need for hundreds of man-hours.
What are the skills required to implement such changes within organizations?
Developing the right skills
In addition to possessing data and machine learning engineering skills, organizations require individuals with expertise in change management.
An important aspect of this process involves training ourselves to ask the appropriate questions. For instance, in digital transformation, instead of inquiring about what people want (which usually centers on present needs rather than those required for a transformed future), they have learned to comprehend the tasks they perform. Their needs, and subsequently suggest suitable solutions.
Acquiring the skills necessary for achieving this objective requires a focus on continuous improvement, which can be gleaned from various best practice sources.
PRINCE2 for the overall roadmap – The classic project management approach offered by PRINCE2, along with its association with program management, continues to be one of the most effective means of communicating with senior management regarding our initiatives.
PRINCE2 Agile – understanding the agile world – Suppose your organization, like theirs, is transitioning towards a fully agile approach to software or product delivery, utilizing methodologies such as Scrum. In that case, PRINCE2 Agile can assist in managing ideas in a more sequential manner before engaging agile teams for development. This involves implementing two-week sprints, daily stand-ups, and a meeting every two weeks to review the roadmap with various individuals in the team.
ITIL 4 and digital strategy – ITIL 4 has proven to be highly valuable in assisting me in devising a digital strategy. As the Head of AI Implementation, comprehending how digital strategy translates into practical implementation is critical for my role.
How does collaboration between individuals possessing varying skills to work? In their organization, the majority of individuals do not necessarily require a deep understanding of the agile framework. Instead, they can approach these activities from a project perspective without needing to be directly involved with the framework.
Pure developers must comprehend the broad business objectives but can concentrate solely on agile development without engaging in the planning of the roadmap.
A blended approach to best practice
In contemporary times, it is an inescapable truth that organizations undergoing digital transformation require appropriate tools for the job, necessitating the integration of diverse sets of best practice skills into their firms. This, in turn, gives rise to new breeds of individuals possessing innovative approaches and occupying novel roles.
Effective communication is also an important aspect of this process. Right from the commencement of a transformation, it entails fostering closer relationships with people and inspiring them about the anticipated changes.
Leveraging data for facilitating transformation, which may encompass machines and artificial intelligence, should not merely be restricted to the composition of computer code but should instead be viewed as a journey of progress that people must actively participate in and feel enthusiastic about.
---
Here at CourseMonster, we know how hard it may be to find the right time and funds for training. We provide effective training programs that enable you to select the training option that best meets the demands of your company.
For more information, please get in touch with one of our course advisers today or contact us at training@coursemonster.com