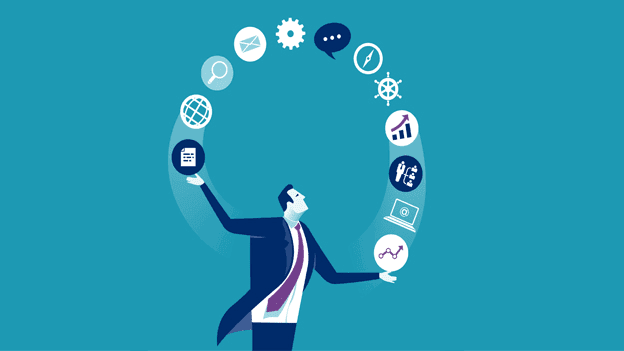 The cost of living is out of control for your customers and service users in the high-inflation environment of today.
The same price increases that affect your clients will also affect your business, from greater utility costs to higher pricing for raw goods. To maintain profit margins, there is pressure to increase rates, which puts further pressure on your customers.
Is there anything you could do in its place, though? In my experience working with thousands of companies, Usually see investments in initiatives and programs being wasted because the advantages are not completely realized.
To ensure that outcomes are met, benefits are realized, and what has to be monitored, when, and how, both PRINCE2 and Managing Successful Programmes (MSP) recommend creating a benefits management approach that includes actions and evaluations.
From developing skills to introducing new methods of operation
Make sure a project or program produces the correct outputs to get the most out of your investment in change. When these outputs are combined, they produce the capabilities that will be put to use in operations.
However, this is usually where businesses go astray. Benefits, or measurable increases in business performance, won't be attained unless operational staff uses these capabilities as planned and in an efficient manner. To achieve a smooth transfer of what the business wants, when the business wants it, to operations, the project or program manager must collaborate closely with the business representatives (senior user or business change manager).
The company must have had enough time to get ready in terms of communication, training, handling resistance from affected employees, changing terms and conditions, and winning over customers. The new capabilities will be adopted and become results if the firm is well-prepared. This is the point at which the operational methods of operation have been changed to meet the new standards.
But does it all measure up?
However, the project or program's work is not yet finished. Before the capabilities go live, an accurate baseline or measure of company performance is required for measuring the benefit and demonstrating the difference you have achieved. To ensure that the baseline is correct and not merely a "blip," it might be necessary to measure current performance over a long time (either higher or lower than the average).
The improvement must also be measured once the goal has been reached. If the benefit is achieved during a program, when staff from the program is available to carry out this activity, it is quite easy. Benefits, however, usually don't appear in full until the project or program is over.
A benefit profile that outlines each benefit, what needs to be measured, how, when, and who is in charge of achieving the benefit is required by MSP. Early in the lifecycle of the project or program, these documents should be generated and updated continuously. This ensures that these records can be given to the portfolio office if one exists, or to the finance/performance management departments for follow-up when the project is completed.
It is best practice to form a small team with members from operations, finance, and project/program management to measure the benefits after initiative closure. To choose what to measure, how to measure it, and who to include, this team will use the benefits management approach and benefit profiles.
This effort should be overseen by the senior user/business change manager to ensure that benefits are appropriately recorded to demonstrate whether expenses have decreased or sales have increased. To continue making a profit and learn from their mistakes, your company can do this. This will help them be even more successful at turning change projects into actual business value.
---
Here at CourseMonster, we know how hard it may be to find the right time and funds for training. We provide effective training programs that enable you to select the training option that best meets the demands of your company.
For more information, please get in touch with one of our course advisers today or contact us at training@coursemonster.com