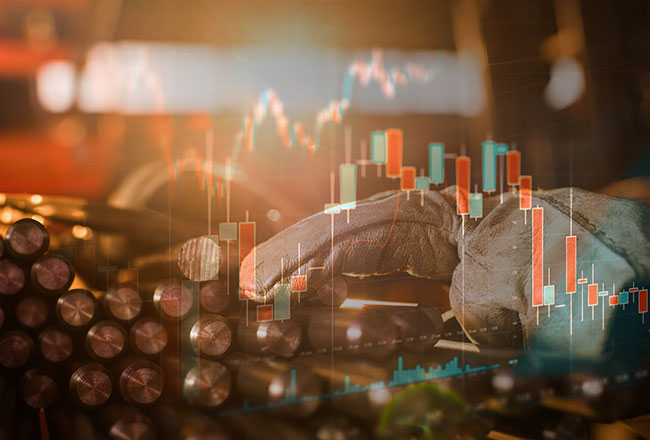 Organizations are still recovering from the pandemic's persistent consequences and ongoing supply chain disruptions. They are concentrating on restoring their damaged supply networks and attempting to identify their weak points and potential risk regions. What the majority are discovering is that supply chain planning and execution continue to be negatively impacted by volatility, which is still in full force.
The combined development of a new supply chain solution for demand planning is one of the ways that the SAP and IBM partnership can assist clients. Even in the event of unanticipated interruptions like a pandemic, businesses may benefit from this special combination of IBM machine learning algorithms, SAP Integrated Business Planning (IBP), and proprietary data sets.
The Smarter Supply Chain Study by the IBM Institute for Business Value explains the necessity for this intelligent workflow solution. 62.7% of supply chain executives rated the pandemic's impact on demand planning as "Extremely Challenging," and 64% of the same group indicated that dealing with "Demand Volatility" at the moment is an extreme issue. The findings of this study paint an all-too-familiar picture of how disruptive supply chain events cause significant volatility, which spreads like a bullwhip throughout the remaining components of a supply chain. The cost of all this volatility is high; for instance, missed sales due to out-of-stock situations alone are close to USD 1 trillion yearly.
IBM Continuous Intelligent Planning with SAP IBP
This is why, as part of our partnership's evolution, IBM and SAP collaborated to create practical intelligent processes. The first workflow focuses on this demand volatility issue and offers important demand-sensing skills to assist businesses in forecasting more accurately for immediate planning. This is how it goes:
To assist clients in gaining visibility into upcoming needs, SAP IBP creates a conventional, time-series-based forecast that accurately anticipates demand over the mid-to-long-term planning horizons.
To reduce the possibility of surprises, IBM's Demand Sensing Intelligent Workflow concentrates on the short-term horizon and "senses" current, actual demand signals and their potential influence on the prediction. It examines both internal (such as point-of-sale (PoS) and warehouse withdrawal data sets) and external (such as weather forecasts, IBM's COVID-19 Risk Index, and social sentiment) data sets and establishes connections between these variables and the forecast.
It converts these correlations into short-term forecasts, quantifies them, and sends them to IBP via a tailored integration layer. Our method generates a thorough demand plan that is accurate in overall planning horizons and aids in better accounting for volatility by using a far higher number of data sets than is generally employed.
Companies might anticipate the following advantages of implementing this intelligent workflow:
20–30% greater forecast accuracy
5–10% inventory level reduction
Early disruption and shift detection, as well as a better understanding of their interdependencies and effects
reduced stock shortages, which increases customer satisfaction
There will be more supply chain interruptions in the future, along with the associated volatility. Is the supply chain in place? Are you having trouble managing demand volatility in your organization's demand plans? Does the instability of the supply chain affect your capacity to satisfy consumer needs? Bring intelligence to your entire company to make your digital transformation a reality.
---
Here at CourseMonster, we know how hard it may be to find the right time and funds for training. We provide effective training programs that enable you to select the training option that best meets the demands of your company.
For more information, please get in touch with one of our course advisers today or contact us at training@coursemonster.com