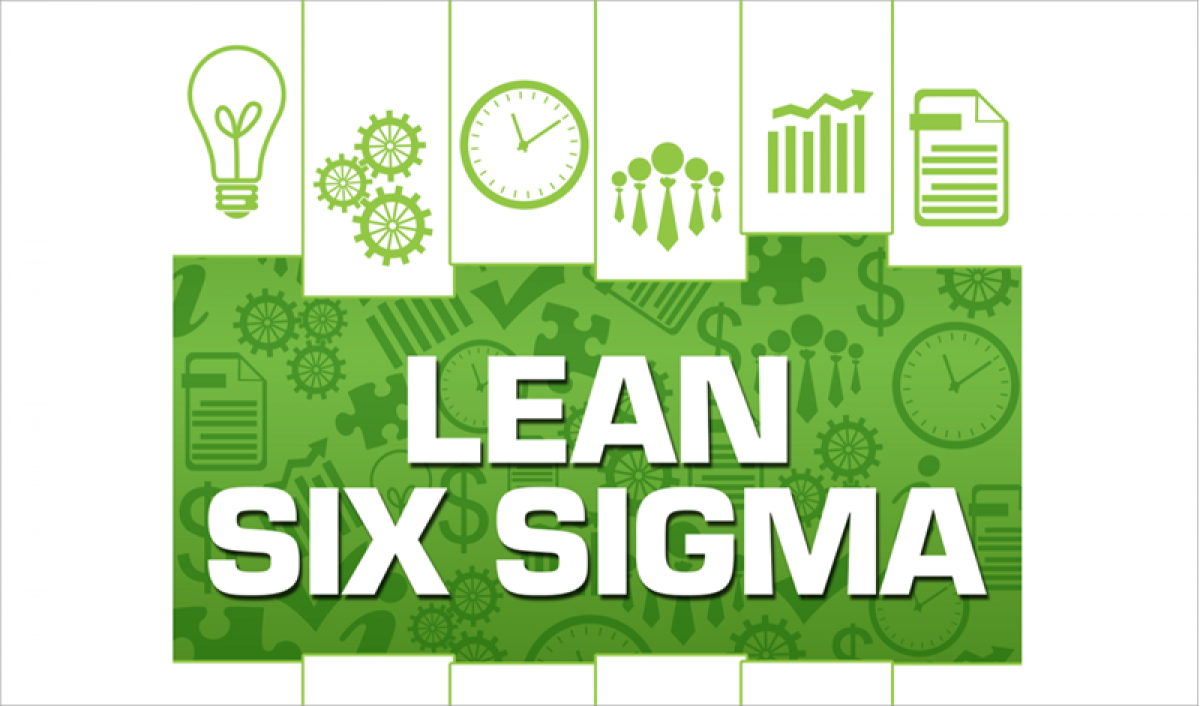 Modern organizations compete fiercely in today's fast-paced, globally integrated commercial environment. Because every competitive advantage counts in this environment, business professionals are always researching new management methods.
But the best solution might not come from a fresh concept. Combining the tried-and-true Lean method with the Six Sigma approach may be the key to success as businesses optimize their processes for maximum efficiency and strive to uphold high standards of quality.
Concepts of Lean Six Sigma
Lean methodology's main goal is to cut waste. Six Sigma aims to minimize variation for the best quality control. These two methods are combined under the umbrella of the Lean Six Sigma (LSS) discipline. The management and reduction of the 8 wastes identified by the Lean method depend on improvements to the production process. Business leaders can make significant progress toward optimizing their operations by paying close attention to how waste affects production processes.
5 Lean Six Sigma Concepts
For your LSS project to be successful, experts advise that you bear in mind these 5 essential Lean leadership concepts.
Work for the customer
Delivering the greatest possible advantage to the client should be the main objective of any change you intend to execute. Early on, establish a clear level of quality that is determined by what the market or customers want.
Find your concern and pay attention to it
It's simple to become distracted by the desired modifications during the retooling operations and lose sight of the original issue. Obtain information that identifies your specific problem area so you may focus just on improving that part of your company. The LSS procedure will probably be derailed by any attempt to significantly alter the business or the product.
Remove variation and bottlenecks
Once the problem has been located, you should start thinking about how to reduce the likelihood of errors. These gaps are usually encountered in lengthy, complex procedures that offer a lot of possibilities for error and waste. A good strategy to accomplish quality control and efficiency is by streamlining or eliminating these functions.
Communicate clearly and train team members
The basics of Lean Six Sigma demand that every team member understand LSS, be aware of the project's objectives, and get regular updates on its status. The Six Sigma process can lead to significant change and calls for management to pay close attention. Advanced Six Sigma certifications are important for minimizing the risk of project failure and ensuring the success of the entire process.
Be flexible and responsive
Lean Six Sigma and change go hand in hand. It is necessary to improve or eliminate a process or function that is flawed or inefficient. With LSS, sticking with a losing strategy is not an option. Change and change management can be difficult and uncomfortable, but they are a small price to pay for the leaner, stronger, more competitive business that every business leader wants.
---
About CourseMonster's Online Lean Six Sigma (LSS) Certificate Program
For working professionals with various degrees of Lean Six Sigma experience, CourseMonster provides thorough online Lean Six Sigma (LSS) certificate programs. The Lean Six Sigma certificate programs offered online equip workers to meet the growing need for Lean knowledge, abilities, and certification.
CourseMonster offers the following courses 100% online:
---
Here at CourseMonster, we know how hard it may be to find the right time and funds for training. We provide effective training programs that enable you to select the training option that best meets the demands of your company.
For more information, please get in touch with one of our course advisers today or contact us at training@coursemonster.com