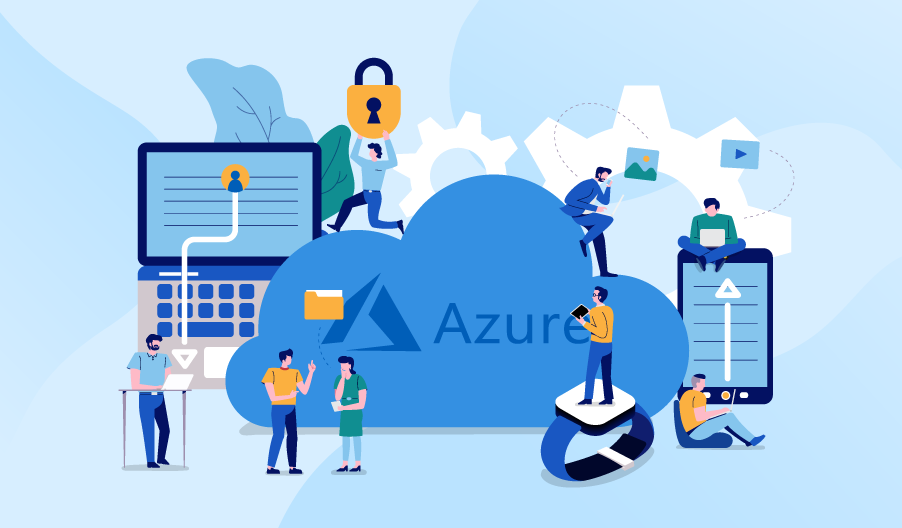 Obtaining Microsoft Azure Certification this year is a worthwhile step if you aspire to excel in your professional career and contribute significantly to your company. With the majority of business solutions and operations transitioning to the cloud, enhancing your skillset through certification will give you a notable advantage.
This article provides you with essential insights into Microsoft Azure Certification, offering you the necessary knowledge on the subject.
Why should you be Microsoft Certified?
In an ever-evolving technological landscape where processes constantly innovate, industry demands specific knowledge and skills. This is particularly evident in the realm of IT professionals, as IT solutions continuously advance alongside technology.
Obtaining certification not only enhances your resume but also increases your chances of securing employment opportunities or achieving a higher salary level.
Microsoft certification holds a standardized status worldwide, guaranteeing that becoming certified will elevate your skills and technical knowledge to a global standard.
What is Azure Certification?
The Microsoft Azure certification equips candidates with the necessary knowledge and skills to enhance their expertise in IT fields that align with Azure services.
You have the option to receive training in various Microsoft Azure courses, either through instructor-led programs or self-paced online modules. Microsoft offers a comprehensive resource library that helps in deepening your understanding and preparing for exams.
There are multiple paths for Azure certification, and selecting the most suitable one requires thoughtful consideration. Keep in mind that pursuing certification entails investments in terms of financial resources, time, and dedicated study.
It is important to have a clear direction in mind regarding which areas you wish to enhance your skills or the specific role you will undertake within your company. This clarity will enable you to optimize your productivity to the fullest extent.
What are the Levels of Azure Certifications?
Windows Azure certifications are available at different levels, but obtaining certification follows a progressive path. In other words, to achieve the highest-level certifications, it is necessary to first establish familiarity with the fundamentals and obtain associate certifications.
1. Azure Fundamentals Certifications
The Fundamental courses are designed to provide you with a comprehensive understanding of essential Azure concepts. These courses cover topics such as core services, cloud systems, data management, and AI principles.
Below are just some certifications that Microsoft offers:
Microsoft Certified: Azure Fundamentals
Other details:
Exam cost: $99 USD
Target candidates: Anyone who wants to get into Azure
Microsoft Certified: Azure Data Fundamentals
Designed for candidates starting their journey with cloud-based data management, this certification emphasizes the fundamental understanding of core data concepts and their implementation through Microsoft Azure Data Services.
Candidates are expected to have familiarity with relational and non-relational data concepts, as well as various types of data workloads, including transactional and analytical scenarios.
Other details:
Exam cost: $99 USD
Target candidates: Database Administrator, Data Analyst, Data Engineer
Microsoft Certified: Azure AI Fundamentals
This certification provides a platform to showcase proficiency in handling prevalent Machine Learning and AI workloads and their implementation on Azure.
Cloud systems and services offer a highly conducive environment for running AI and Machine Learning workloads, surpassing the capabilities of hardware-based resources.
While the course is designed for candidates with varying levels of experience in data science or software engineering, possessing general knowledge or experience in programming will greatly benefit the candidate.
Other details:
Exam cost: $99 USD
Target candidates: AI Engineers, Data Scientists, Developers
2. Azure Associate Certifications
Associate Certifications cater to candidates seeking specialization within Azure. Building upon the foundational certificates, there is a wide array of certification options and specializations available for candidates to choose from. Some of these include:
Microsoft Certified: Azure Administrator Associate
This course is designed to refine your management skills as an Azure administrator. It encompasses various responsibilities such as implementing, managing, and monitoring identity, governance, storage, computing, and virtual networks within a cloud environment, among others.
Having a minimum of six months of practical experience as an Azure identity and access administrator, along with a solid grasp of Azure Fundamentals, provides a significant advantage when undertaking this course.
Other details:
Cost: $165 USD
Target candidates: Administrator
Prerequisites: Azure Fundamentals (optional)
Microsoft Certified: Azure Database Administrator Associate
Primarily designed for individuals working with SQL databases on Microsoft SQL Servers, this course focuses on enhancing your understanding of Database Administration in Azure.
The course covers a wide range of topics, including planning and implementing data platforms, monitoring and optimizing operational resources, establishing a secure environment for database services, and more.
While not mandatory, having a strong understanding of Azure Data Fundamentals will greatly benefit you in this course.
Other details:
Cost: $165 USD
Target candidates: Database Administrator
Prerequisites: Azure Data Fundamentals (optional)
3. Azure Expert Certifications
Expert Certifications are tailored for individuals aiming to showcase their proficiency in computing, networks, security, and administrative management within Azure Systems.
The courses within Expert Certification demand a comprehensive understanding of how Azure Services operate, encompassing a broad range of knowledge and skills.
Microsoft Certified: Azure Solutions Architect Expert
This course covers a wide range of modules, including network architecture, storage, infrastructure operations, data platforms, serverless applications, API integration, migration, business continuity, and disaster recovery within Azure.
Candidates undertaking this course are responsible for various tasks, such as advising stakeholders and translating business requirements into secure, scalable, and reliable cloud solutions.
To obtain a certificate for this course, two exams must be successfully completed.
Other details:
Cost: $165 USD (Microsoft Azure Architect Technologies), $165 USD (Microsoft Azure Architect Design)
Target candidates: Solutions Architect
Prerequisites: Azure Fundamentals (optional)
Microsoft Certified: DevOps Engineer Expert
The course primarily concentrates on strengthening expertise in working with individuals, improving processes, and leveraging technologies to consistently deliver business value.
To fully grasp the concepts in this course, candidates pursuing certification are expected to have completed either the Azure Administrator Associate course or the Azure Developer Associate course.
Other details:
Cost: $165 USD
Target candidates: DevOps Engineer
Prerequisite certifications: Azure Administrator Associate or Azure Developer Associate
How to get started with Windows Azure Certification Path?
Getting Microsoft certification necessitates thoughtful consideration of which certification path to pursue. It is crucial to contemplate the specific role you will fulfill within your organization and reflect on the skills you need to acquire in order to enhance your professional competence and readiness.
---
Here at CourseMonster, we know how hard it may be to find the right time and funds for training. We provide effective training programs that enable you to select the training option that best meets the demands of your company.
For more information, please get in touch with one of our course advisers today or contact us at training@coursemonster.com