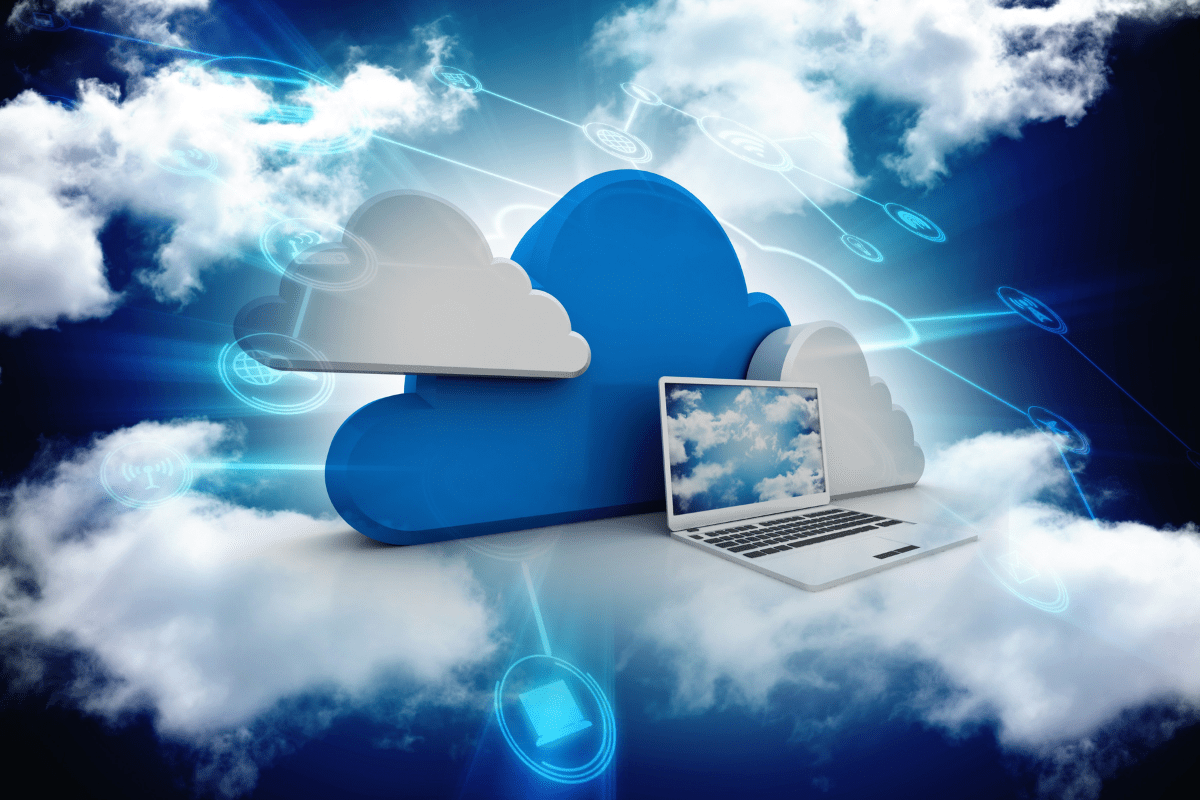 Enterprises must be able to use applications and data at scale across the enterprise IT infrastructure to unlock revolutionary business performance. These possibilities are made possible with speed and security by mastering hybrid clouds.
Every year, the IBM Transformation Index: State of Cloud contributes to the development of a sophisticated understanding of the state of cloud transformation. This helps global enterprises make informed technology investments and enables companies to benchmark their development.
In a recent report entitled "A comparative look at enterprise cloud strategy: IBM Transformation Index: the State of Cloud" from the IBM Institute for Business Value (IBV), the development of this index is described in detail. According to the report, the index is based on deep data analysis of survey responses from 3,000 C-suite business and technology leaders from 12 countries and 15 industries. The survey's important findings are highlighted, enabling corporate executives to assess and develop hybrid cloud management.
Although hybrid cloud architecture has taken over, few people still innovate and manage cloud infrastructures holistically
The Index shows a significant link between the deployment of hybrid clouds and the advancement of digital transformation. In fact, according to 71% of those polled, a sound hybrid cloud strategy makes it difficult to fully achieve the potential of a digital transformation. At the same time, just 27% of those polled meet the criteria for being classified as "advanced."
Companies first believed that moving to the cloud would give them scalability, lower expenses, and minimize technical debt. To make new working methods possible, organizations must first decide how they wish to integrate cloud assets with the rest of their estate. Businesses must develop a strong hybrid cloud strategy that helps supply the capabilities required to accomplish the desired business outcomes rather than simply adding more clouds to fulfill business objectives.
The initial excitement surrounding cloud computing is gradually changing toward companies working with the CIO and asking questions such as:
Why ought I switch to the cloud?
How would it accelerate the accomplishment of my company goals?
What skills do I need to use the cloud effectively?
Which applications should be relocated, updated, or brand-new?
These issues can be resolved and businesses can establish an architecture for delivering a single, secure hybrid cloud platform that meets their needs.
Lack of skills and talent is a limiting factor
69% of respondents claim that their team lacks the necessary expertise to manage their cloud apps. This limits the effectiveness and efficiency of people's labor together with each cloud producing its operating silo.
Take into account the following actions to build a team of cloud-savvy resources and a single efficient hybrid cloud operating model:
Establish a strategic workstream on a people agenda first.
Enable a cloud Center of Excellence (CoE) to implement the hybrid cloud operating model so that the required expertise can be developed and incubated.
With a skills and experience development program, you can empower your team, speed up execution, and succeed with the hybrid cloud operating model.
As you proceed along this path, first describe the work necessary for hybrid cloud operations, then change your organizational structure.
Businesses have the means to secure cloud workloads, but there are still issues
The study results show that security is a worry for many respondents who feel that the public cloud is not secure for their data, despite the widespread adoption and use of security technologies.
More than 90% of the financial services, telecommunications, and governmental organizations that replied have implemented security solutions including multifactor authentication and confidential computing capabilities. Organizations still face limitations that impede them from promoting innovation, though. In actuality, security is identified by 32% of respondents as the main obstacle to integrated workloads across environments, and more than 25% of respondents concur that security concerns make it difficult to achieve their cloud business objectives.
A dynamic hybrid cloud architecture requires a modern security strategy that moves as quickly as the application and data layer innovations. With this strategy, security is integrated throughout the creation of hybrid cloud products. Down to the level of the workload, it holds system owners and developers responsible for implementing security and privacy best practices in every code release.
Regulatory and regulatory barriers may prevent cloud goals from being accomplished
Regulations increase with time, and compliance issues follow. Nearly one-third of respondents say that regulatory compliance problems are a major issue in integrating workloads across private and public IT systems, and 53% of respondents think that maintaining compliance in the cloud is too challenging. This is especially true for highly regulated areas like financial services, where more than 25% of respondents concur that complying with industry standards is preventing them from moving forward. It is essential to incorporate these requirements as a fundamental part of the hybrid cloud architecture and operating model because they will always be necessary.
There are high expectations for what the cloud can do to support business transformation, and there is a growing understanding of what it will require. The art of mastering hybrid clouds is still far from complete.
---
Here at CourseMonster, we know how hard it may be to find the right time and funds for training. We provide effective training programs that enable you to select the training option that best meets the demands of your company.
For more information, please get in touch with one of our course advisers today or contact us at training@coursemonster.com