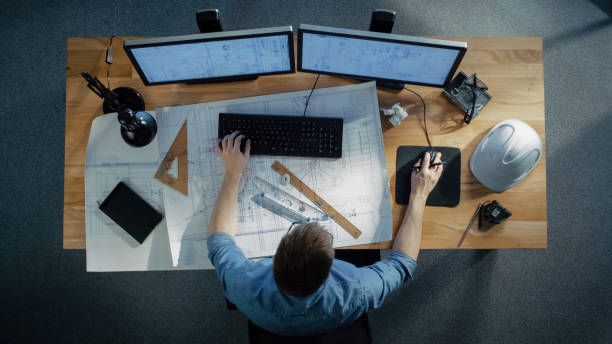 Can you imagine a company that has no understanding of what it has to work with or how it will achieve critical objectives? Sounds strange, right? However, because there aren't enough trained individuals who can comprehend and connect business goals with a technology strategy and architecture capable of supporting current demands, this is quite likely to happen. This introduces us to Enterprise Architecture, a critical topic that most corporations regard as a solution.
Because the majority of university educational programs are not in conjunction with Business Informatics, which is an integral requirement for today's digital organizations, engineering graduates and post-graduates usually gain a cursory knowledge of Information Technologies and Information Systems during their curriculum. Professionals with in-depth expertise in both technical and business areas are in high demand. They must not only successfully manage product development, but also understand the business environment and endeavor to improve the business function by aligning IT with business drivers. This is why the Enterprise Architect's function is becoming increasingly important to the business and serves as a stabilizing force in a turbulent environment.
Before we move on, let's conduct some research and learn about Enterprise Architecture. It is the process through which businesses standardize and manage their IT infrastructure to meet their business objectives. These plans promote digital transformation, IT expansion, and IT department modernization.
Given the importance of Enterprise Architecture in satisfying business demands, educational institutions that want to stay competitive in their offerings must make major changes to their IT curriculum. They must include Enterprise Architecture courseware, which is required for engineers and assists them in gaining an integrated understanding of architecture and engineering. Developing this unique set of talents can boost your career by making you extremely niche-skilled and marketable, especially in today's digital enterprises.
Professionals who can save time and money while also improving the business function by aligning IT with business drivers are needed in digital businesses.
To address these issues, we established The Open Group INITIATE (India Academic Initiative in Architecture) Work Group, which is dedicated to integrating Enterprise Architecture as a field for Indian academic institutions. It exposes students to Enterprise Architecture ideas and demonstrates how engineering perspectives may be combined with Enterprise Architecture requirements. The TOGAF® Standard, IT4IT™ Reference Architecture, and the ArchiMate® Modelling language and methodology are among the global and corporate standards covered in the course. The learning process is supported by the effective tasks included in this software. They focus on how Enterprise Architecture can help businesses support business development and transformation, as well as build and maintain their own architecture practice. This discipline teaches strategy-making abilities as well as a grasp of how plans may be successfully implemented, as well as aligning company demands with technological advancements and the whole organization.
Let's look at how the standards and frameworks discussed in this curriculum might help you develop Enterprise architecture abilities.
The TOGAF Standard is an outstanding framework that stands head and shoulders above the others. In fact, it is used to create the architectures of 80% of Global 50 corporations and 60% of Fortune 500 organizations. The TOGAF framework serves as an encyclopedia for learning about architectural ideas and principles for designing, planning, executing, and regulating enterprise IT architecture. Learning TOGAF can help you bridge the gap between being a techie and how architects try to understand and deliver business results as professionals.
The IT4IT Standard provides a comprehensive architecture for standardizing the digital automation fabric in order to allow continued innovation and faster delivery of digital services. This standard establishes a framework for developing a Digital Operating Model that includes the value streams, capabilities, and data flow required to manage the whole Digital Product lifecycle. You will be able to detect and manage the aspects that are lacking in managing the digital lifecycle and may cause a risk to the organization if you have IT4IT abilities. You'll also be able to foresee how specific changes would affect the digital infrastructure overall, allowing you to make more informed decisions.
Now let's talk about the ArchiMate modeling language, which is also included in this package and will make Enterprise Architecture principles much easier to grasp. The ArchiMate modeling language aids in the mapping out of corporate architectural structures and the creation of a simple map displaying the many parts of a company. You would be able to explain the principles and connections that govern modern enterprises using ArchiMate expertise.
Time to get started
Enterprise architecture is important in today's fast-paced technology environment and highly competitive corporate environment. This necessitates the upgrading of educational institutes and universities' course curricula to incorporate Enterprise Architecture as a subject. Enterprise architects have a broad technical background and typically begin with a bachelor's degree in engineering, which gives a strong foundation in the fundamentals. You've already started down this path! Now is the moment to accelerate your progress through this program and seize the chance to assist organizations in navigating the shifting seas of today's technology as an Enterprise Architect.
Satya works as a Product Manager at HCL Technologies and is responsible for architecting, designing, and developing the HCL DRYiCE Orchestration Product and Service. Satya made substantial use of the IT4IT™ Standard in building HCL's XaaS Service Management platform, solutions, and services for HCL and its business clients. He is an ITSM expert with over 21 years of experience in the IT field.
Satya has been a member of The Open Group IT4IT Forum's Steering Committee, IT4IT Core Standard committee, and The Open Group Governing Board IT4IT Adoption workgroup for more than four years as an elected officer and member of the IT4IT Forum Steering Committee, IT4IT Core Standard committee, and The Open Group Governing Board IT4IT Adoption workgroup He has a case study published in The Open Group library, and he is now leading the Deliver Function chapter in Version 3.0 of the IT4IT™ Reference Architecture Standard, with major contributions to the IT4IT™ Release and Consume value streams.