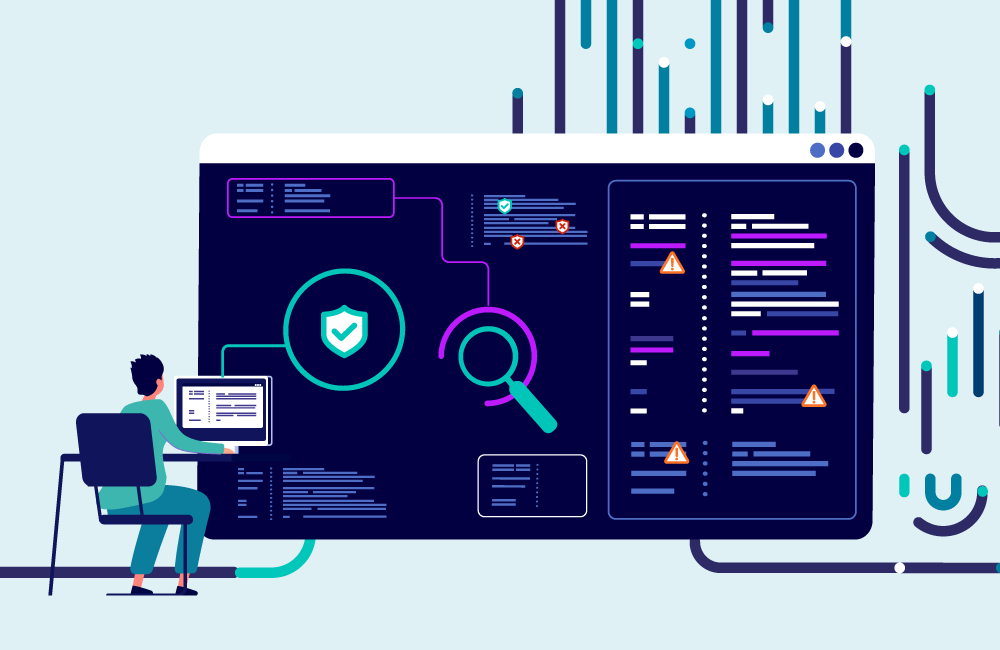 Information Technology offers an enticing and rewarding career path, and acquiring certifications is a definite strategy to validate your expertise in your chosen field. According to Google Trends, there has been a notable 40% increase in interest for IT certifications from May to October 2020. Whether your aspiration is in Cybersecurity, Web Development, or System Administration, a range of certifications align with your career objectives. Thus, the subsequent article provides a concise overview of the Top 10 Certifications for 2023.
Let's commit to enhancing our skills by pursuing one of the certifications listed below:
1. Cybersecurity Certifications
As the world adapts to the current pandemic, remote work has become the standard practice. However, this shift has introduced numerous cybersecurity risks due to remote access to IT systems and the use of collaborative tools on various devices. In this context, cybersecurity-certified professionals play a crucial role in defending against potential cyber threats, covering a wide spectrum from attack prevention to penetration testing.
Recognized certifications in the field of cybersecurity comprise:
Certified Ethical Hacker (CEH)
CompTIA Security+
Offensive Security Certified Professional (OSCP)
Certified Information Systems Security Professional (CISSP)
Certified Information Security Manager (CISM)
Global Information Assurance Certification (GIAC)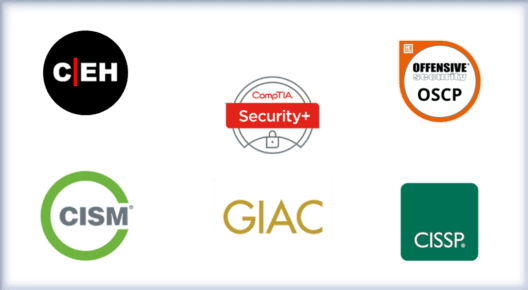 In this industry, professionals can earn around $215,000 in the United States or ₹29,00,000 in India through employment with renowned companies like FireEye, HackerOne, Societe Generale, Dell, and NetApp.
2. Cloud Architect Certifications
In the last ten years, no other field in IT has garnered as much attention, enthusiasm, and financial backing as cloud computing. According to IDC, there's a projected growth rate of 22% over the next five years, with the value of public cloud services reaching $277 billion by next year. Cloud computing has become an integral part of the landscape for end-users, service providers, and businesses of all scales. Consequently, this has resulted in a substantial demand and a scarcity of skilled Cloud Architects in the job market.
Of course, there are several Cloud Architect certifications available to bridge this skills gap. These include:
AWS Certified Solutions Architect
Google Certified Professional Cloud Architect
Microsoft Certified: Microsoft Azure Fundamentals
Advanced Certification in Cloud Computing by E&ICT Academy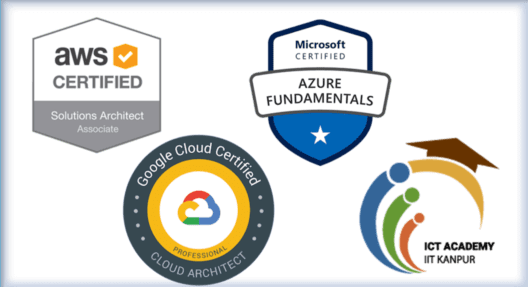 The purpose of these certifications is to equip professionals with the skills to create, construct, and oversee resilient, secure, scalable, and adaptable cloud solutions, making them attractive candidates for prominent companies like SAP, Deloitte, Siemens, and Red Hat. Those who hold these certifications can expect an average salary of $153,000 in the US or ₹30,00,000 in India.
3. Project Management & IT Service Management Certifications
The global growth forecast for 2021 stands at 5.4%. However, despite this growth, the GDP is anticipated to remain about 6.5% lower compared to pre-pandemic projections. During this challenging economic period, stakeholders and consumers seek assurance that their products are being handled by individuals with the competence and skill to proficiently conceptualize, organize, and execute their projects. And what could exemplify this level of expertise better than a certification?
Several Project Management certifications are available for you to consider:
PMP Certification Training
Projects in Controlled Environments (PRINCE 2)
Certified Scrum Master (CSM)
Information Technology Infrastructure Library (ITIL)
6 Sigma
PMI Agile Certified Practitioner (PMI-ACP)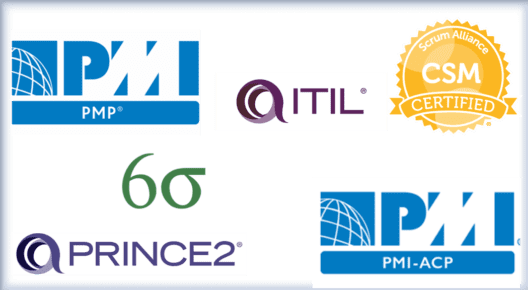 This certification will validate your managerial competence and contribute to an increase in your yearly earnings to $143,493 in the US or ₹20,00,000 in India, with potential job opportunities from companies like Sunsilk, Procter & Gamble, Siemens, and Ubisoft.
4. DevOps Engineer Certifications
With the increase in demand for rapid developmental strategies and constant application deployments, the need for skilled DevOps professionals will only increase in the coming years. Obtaining a DevOps certification is one way for potential job candidates and employees to validate and demonstrate their skills to gain a competitive edge over others. You can find tool-specific certifications in the market for Jenkins, Puppet, Docker, Kubernetes, Chef, etc.
The top DevOps certifications in the market are the following:
Azure DevOps Solutions Certification
AWS DevOps Architect Certification
Edureka's DevOps Engineer Masters Program
DevOps Engineers can expect an average salary increase of $155,000 in the US or ₹21,00,000 in India, particularly from multinational corporations such as Honeywell, CISCO, Wipro, IBM, and Dell.
5. Database Admin Certifications
Over the last thirty years, numerous database platforms have emerged and disappeared. However, the significance of databases as a fundamental component for all computing tasks has remained undisputed. While database certifications might not be as cutting-edge as cloud computing or computer forensics, the need for skilled, knowledgeable, and proficient database professionals is constant.
Several of the highly regarded DBA certifications available in the current market include:
IBM Certified Database Administrator
Microsoft SQL Server database certification
Oracle Certified Professional
SAP HANA
Salesforce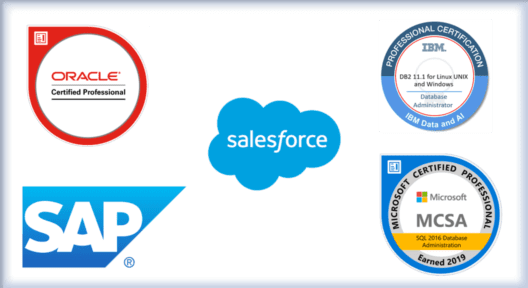 Organizations like Oracle, IBM, Capgemini, and Societe Generale are offering salaries of approximately $113,000 in the US or ₹15,00,000.
6. Digital Marketing Certifications
Businesses thrive when they attract paying customers, which underscores the significance of digital marketing in their operations. With the transformation of the marketing landscape in the digital era, the demand for professionals skilled in modern techniques has surged. Acquiring a Digital Marketing Certification validates your proficiency in crucial areas including:
Search engine optimization (SEO)
Social Media
Pay-per-click (PPC)
Conversion Optimization
Web Analytics
Content Marketing
Email and Mobile Marketing
While there isn't a universally standardized set of Digital Marketing certifications in the industry, the most widely recognized ones include:
Google Analytics IQ Certification
YouTube Certification
HubSpot Content Marketing Certification
Edureka's PG Certification Program in Marketing with Specialization in Digital Marketing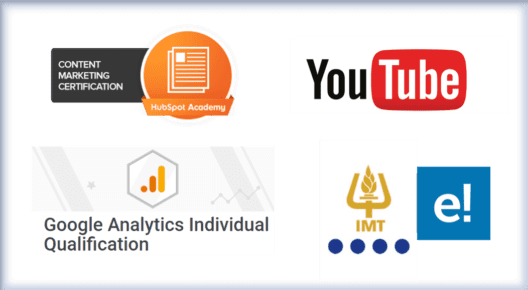 Companies like Wipro, Honeywell, Cisco, and VMWare frequently employ Digital Marketing Certified Associates, offering them competitive and comfortable salaries.
7. Network Engineer Certifications
In straightforward terms, Network Engineering involves the following duties:
Assess, configure, and sustain computer hardware components and operating systems
Evaluate and alleviate risk
Analyse and select technologies
Choose a suitable network design
Resolve IT problems
You have the opportunity to acquire the skills for all the tasks mentioned above through various Networking certifications, such as:
DevOps Training
Cisco Certified Network Associate (CCNA)
Cisco Certified Network Professional (CCNP)
Information Systems Audit and Control Association (ISACA)
CompTIA Network+
RedHat Certified Engineer (RHCE)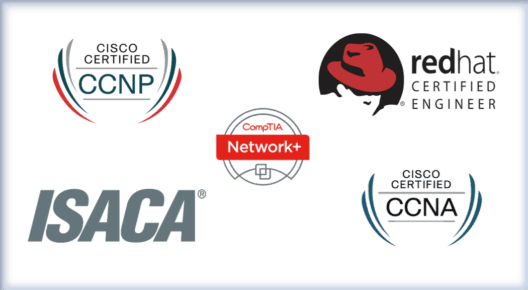 After obtaining certification, you could secure an attractive job, earning an average of $143,000 in the US or ₹14,00,000 in India from companies like Cisco, L&T, Accenture, HCL, and Tech Mahindra.
Moving forward, let's explore the last three certifications in our list of Top 10 Certifications for the year 2023.
8. Web Development Certifications
Creating web experiences for the current generation requires extensive work on both the front end and the back end. This encompasses tasks ranging from developing a simple static webpage to complex web applications, e-commerce platforms, and social network services. As a result, web development has become a thriving career, and certifications in this field significantly enhance your prospects of securing lucrative job opportunities.
You have the option to become certified in various programming languages, such as Python, Angular, React, Node, HTML, CSS, JavaScript, and more. Alternatively, you can choose the Web Developer course, which equips you to construct interactive and responsive web applications using both front-end and back-end technologies.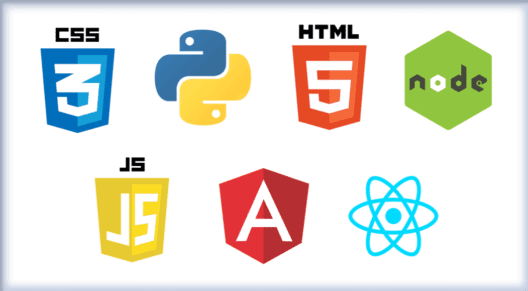 An advantageous aspect of web development certifications is that they can be pursued even while you're a student. Leading technology companies like Amazon, Facebook, Ubisoft, and Google are known to hire developers with salaries reaching up to $170,000 in the US and up to ₹30,00,000 in India, contingent upon factors like experience, skill set, and location.
9. Big Data Engineer Certifications
As the utilization of Big Data, Data Analytics, and Machine Learning continues to grow within the industry, the demand for Big Data Engineers has reached unprecedented levels. A Big Data Engineer collaborates closely with Data Architects and hands-on Developers to translate the architect's Big Data vision and blueprint into tangible Big Data implementations. Big Data encompasses a range of technologies including HDFS, YARN, MapReduce, Sqoop, and more.
Here are some well-regarded certifications for aspiring Big Data Engineers:
Cloudera Certified Professional
Hortonworks Hadoop Certification
Advanced Executive Program in Big Data Engineering by E&ICT Academy
Data Engineers can earn a substantial salary ranging up to $150,000 or ₹16,00,000 from prominent companies such as Amazon, Walmart, Societe Generale, and JPMorgan.
10. Artificial Intelligence & Machine Learning Engineer Certifications
What distinguishes us from other people's unique capacity for thought, judgment, and decision-making. You can overcome a variety of obstacles in life thanks to this cognitive skill. Therefore, isn't it a brilliant idea to use intelligent computers to handle monotonous jobs and save your brain's processing power for more important decisions? This is why choosing to work in AI has become such a widely accepted career path. Over the past year, trends in AI have grown by an incredible 344%.
Some of the well-known certifications for AI-ML Engineers in this field include:
IBM AI Engineering Professional Certificate
Professional ML Engineer Certification by Google
Microsoft Certified: Azure AI Engineer Associate
Artificial Intelligence Course E&ICT Academy NIT Warangal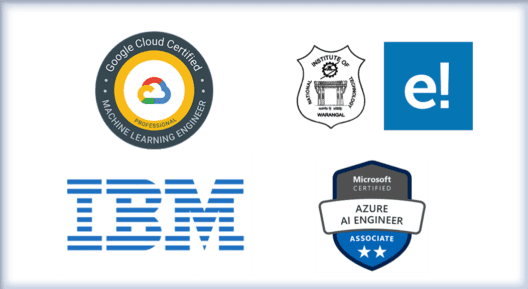 AI has already generated nearly 2 million job opportunities, and the trend is expected to continue. Prominent global companies like Uber, Amazon, PayPal, Instagram, Google, and Facebook are actively recruiting AI professionals, offering average salaries of around $146,000 in the US and ₹16,00,000 in India.
The Top 10 Certifications for 2023 information is now complete. We hope you learned something from this article. Watch this space for more articles in this series! To have a better idea of the career route you want to take, you can also look into more information on the Top 10 Trending Technologies and the Top 10 Highest Paying Jobs in the IT industry.
---
Here at CourseMonster, we know how hard it may be to find the right time and funds for training. We provide effective training programs that enable you to select the training option that best meets the demands of your company.
For more information, please get in touch with one of our course advisers today or contact us at training@coursemonster.com