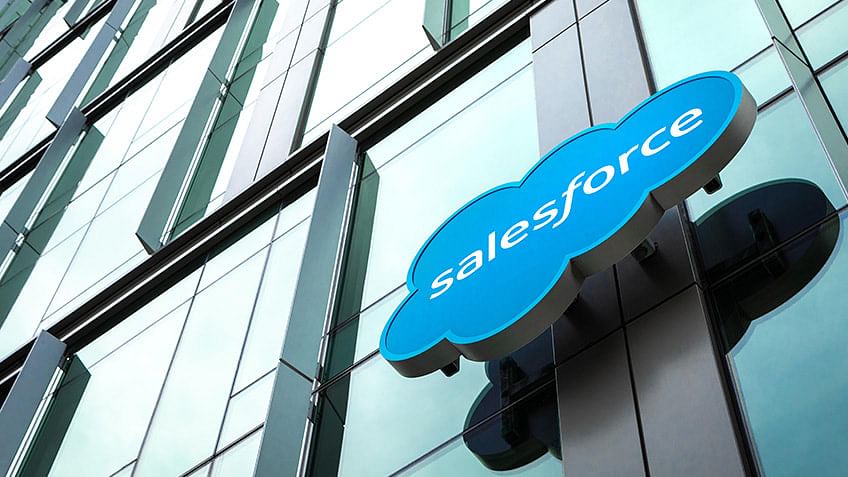 Salesforce has announced that it will be laying off approximately 10% of its workforce, affecting over 7,000 employees. In addition, the company will be closing offices in certain markets.
Salesforce CEO Marc Benioff stated in a letter to employees and a filing with the Securities and Exchange Commission that the company is operating in a "challenging" environment, due to customers taking a "more measured approach" in their purchasing decisions.
Similar to other companies that have undergone significant layoffs in the past year, Benioff explained that Salesforce had hired too many people during the pandemic when business was thriving. For context, the company had 79,000 employees in February 2021, which was a 30% increase from the previous year.
"I've been thinking a lot about how we came to this moment," Benioff wrote. "As our revenue accelerated through the pandemic, we hired too many people leading into this economic downturn we're now facing, and I take responsibility for that."
Benioff stated that those affected by the layoffs in the U.S. will receive a minimum of almost five months' worth of pay, along with health insurance and "other benefits to help with their transition." Outside the U.S., Benioff said workers can expect a "similar level of support."
Tough times
This news follows the acquisition of a stake in Salesforce by activist investor Starboard Value a few months ago. At the time, it was believed that Starboard was seeking cost-cutting measures as part of its investment. In early November, Salesforce announced initial layoffs impacting hundreds of employees. Co-CEO and co-chair Bret Taylor subsequently announced his departure from the company.
As Salesforce begins the new year, there has been no sign of the economic difficulties easing. Today's news from Salesforce follows a series of major layoffs last year, including Facebook parent Meta cutting 13% of its workforce and Stripe reducing its workforce by 14%. There are reports that Tesla is preparing for another round of layoffs in the first quarter of 2023, and Amazon recently secured an $8 billion loan to help mitigate the effects of the "uncertain macroeconomic environment."
---
Here at CourseMonster, we know how hard it may be to find the right time and funds for training. We provide effective training programs that enable you to select the training option that best meets the demands of your company.
For more information, please get in touch with one of our course advisers today or contact us at training@coursemonster.com