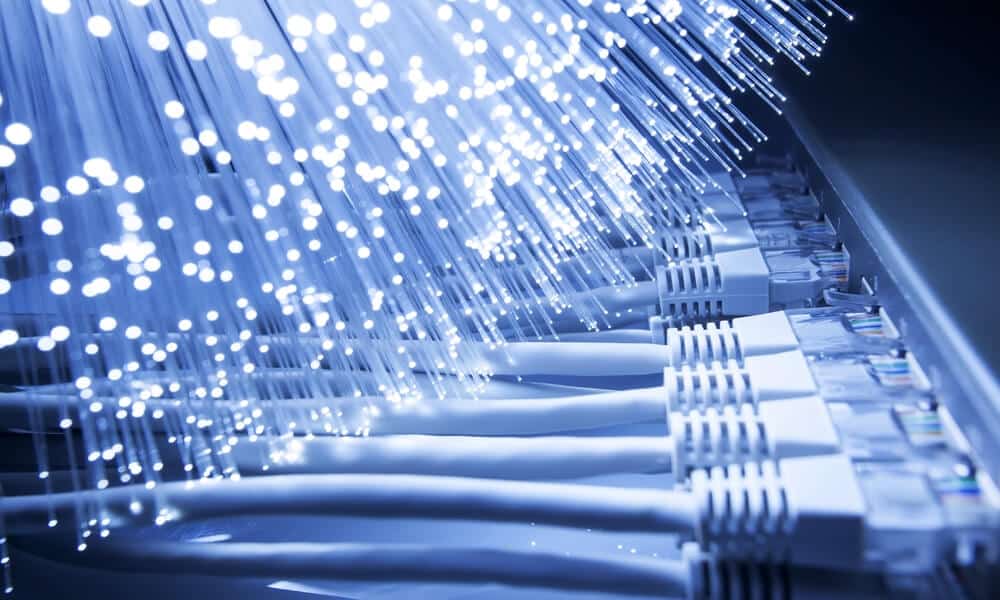 How Important Is a VoIP Server?
The world is becoming increasingly virtual. There's a good likelihood that everything you do at work begins with an Internet connection, from the teleconferences we have with colleagues to the links we establish with customers. In case you were unaware, businesses can choose to switch their phone systems online. You may consolidate your communication methods and keep everything in one location by moving to a VoIP server, which eliminates the need for a landline.
VoIP is becoming more and more popular. Global Industry Insights estimates that the VoIP market would reach over $15 billion in North America alone by 2020. Through 2027, the U.S. remote and hybrid workforce market is anticipated to expand at a 15% compound annual growth rate. This indicates that it will probably exceed 95 billion in 2027. The statistics are unambiguous: VoIP is becoming more and more popular, and companies all over the world are prepared to make the switch.
However, you might be asking: "Do I need a VoIP server? when you begin to explore for ways to update your communication infrastructure. That all depends on the requirements and future objectives of your business.
Let's look more closely:
What is VoIP?
Voice Over Internet Protocol is known as VoIP. You can use this technique to make all of your phone calls online. Physical hardware is required for a standard analog phone line to manage calls and establish connections.
Simply explained, your VoIP service uses the Internet to link your calls to a telephone network. You won't need to be concerned about the local phone service because the server will use your present Internet connection to make the call for you. Every communication channel you use is managed by the server, which also processes all of the data coming from the VoIP, softphone, or VoIP phone. Everything will stay connected and operate well thanks to VoIP with a server.
Businesses appreciate the ease a VoIP offers because it enables them to remain connected without utilizing a traditional telephone service, which will also help you save money over time.
Why companies are turning to VoIP?
VoIP technology is not new. These deployments, meanwhile, weren't always as effective as they are now. This indicates that an increasing number of businesses now view them as a viable alternative for their communication solutions.
Everything around us is changing in the modern day. a workweek's worth of interactions with coworkers and employees, as well as the setting in which we conduct our business. No matter where you are, there is a need for a phone system that can accommodate a remote workforce and is simple to administer.
Because of this, businesses are choosing VoIP over outdated technology options. They are enjoying the independence and adaptability it can offer. Additionally, managers are observing a shift in staff productivity and a clear cost shift.
To get the most out of your communication systems, VoIP might be a fantastic technological instrument. Everyone can easily stay connected thanks to it, and you won't ever have to worry about heavy connections or cables. Your staff members will be free to answer calls all day long using softphones or their smartphones.
If your company still uses landlines, you can make use of them by using a VoIP adaptor, which will allow you to route your calls over the Internet.
The Benefits of a VoIP Server For Businesses
Listed below are just a few advantages you might get by changing to a high-quality VoIP server:
Work From Home Friendly
56% of workers, according to Global Workplace Analytics, have jobs where they can do some of their responsibilities online. Employers are becoming aware that employees can be just as productive when working from home. Companies need a solution that can assist make phone calls easier, no matter where their employees are located, as more and more businesses transition to hybrid or entirely remote models.
A VoIP can help in this situation. With the help of this solution, remote workers can choose from a variety of phone alternatives, including softphones, smartphones, and a computer-connected VoIP phone. All that your staff will ever require to stay in touch with clients and coworkers throughout the day is an Internet connection.
Call Quality and Reliability
A VoIP can help in this situation. With the help of this solution, remote workers can choose from a variety of phone alternatives, including softphones, smartphones, and a computer-connected VoIP phones. All that your staff will ever require to keep in touch with clients and coworkers throughout the day is an Internet connection.
Cost-Effective
You'll spend less per call using VoIP because it uses the Internet protocol to make calls rather than phone lines. Long-distance and international calls are often subject to an additional charge on traditional phone systems. Your bill may start to mount at the end of the month if your company does a significant portion of its operations outside of the United States. VoIP, however, treats every call equally. Thus, you never have to be concerned about unexpected charges at the end of the month.
Infrastructure costs can also be reduced through physical construction. Companies must spend money on wires, cables, and hardware maintenance while using a traditional PBX. Also pricey is this equipment. In certain cases, installing it in an office can cost thousands of dollars. A VoIP system has no cords at all. This indicates that it needs little to no upkeep and may be easier for corporations to handle.
Stay Connected
VoIP enables you to upgrade the communication infrastructure of your business. Since everything is connected to the Internet, it will be simple for your team members to communicate utilizing various channels. Everything is connected, including audio, video conferencing, and chat. VoIP further enables easy call forwarding and transmission amongst your staff members. Any phone call can be forwarded to a VoIP-capable phone. So that no matter where you are, you may always be in contact with us.
VoIP Advanced Features
The unique VoIP features are among the best advantages for enterprises. Three-way calls are simple to set up, and calls can be forwarded to other coworkers or left on voicemail. You won't have to bother about setting up additional phone lines to handle the incoming calls. You can do this to save money while giving your customers the greatest experience possible.
Calls can be automatically forwarded to voicemail if you're in a conference, and some VoIP systems can transcribe voicemails and send them to your email. The system also allows images, video conferencing, and other types of media. Contact a reputable service provider who can provide all of the features you're interested in learning more about if you're intrigued about the functionality of VoIP and want to know more about all of its capabilities.
They will be able to provide you with a clear image of what you can do with your VoIP server so that you and your staff may utilize it to its fullest potential.
It's Time to Set Your Business up With a VoIP Server
The advantages of VoIP easily exceed those of a conventional phone system. VoIP is for businesses who wish to keep on top of technological developments with contemporary solutions. Any business that intends to grow or scale is able to use it as a feasible solution.
It's important to have a dependable communication solution to support your team members as technology advances. By doing this, you can give your clients the very best service while also maintaining constant communication among all of your staff members, wherever they may be.
The only way to remain ahead of the trends is to go virtual as the world around us does. There is never a better time than the present to think about your communication system possibilities.
Choosing a reliable supplier is just as important as the technology when deciding whether VoIP servers are the appropriate choice for your company. The ideal business partner will be able to explain everything to you and offer you a cost-effective solution that works for you.